Williamsburg Film Festival 2004

Kim Darby "Little Sister" from "True Grit"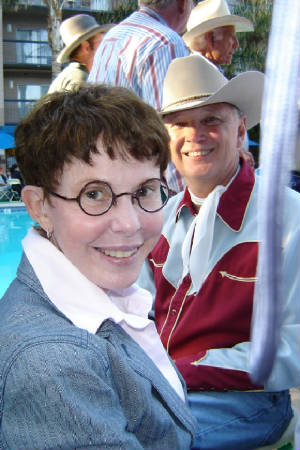 Jim Roberts Roundup, 2004
Kim Darby from the John Wayne film, "True Grit", was our guest at Williamsburg in 2004. This photo was taken at the Jim Roberts Roundup in Hollywood in August 2004.

Alec Cord and Robert Fuller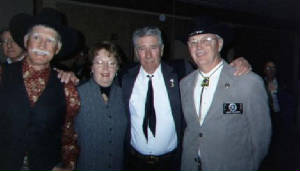 Williamsburg Film Festival, 2004
Alex Cord, Diane, Robert Fuller and I after just returning from a great dinner. These two guys were great! Diane still has stars in her eyes from spending the evening with Bob.

Tommy Farrell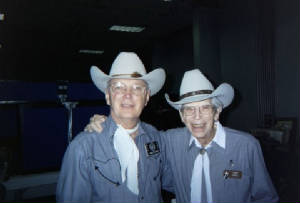 Williamsburg Film Festival, 2004
Tommy Farrell had received the Golden Boot Award the previous September. He was a delight to be around, even with his speech being impaired from a previous stroke. Tommy passed away approximately 2 months after being our guest at Williamsburg. Everyone enjoyed being around Tommy and he really enjoyed himself while there.

Diane, Steve Mitchell and Nell Floyd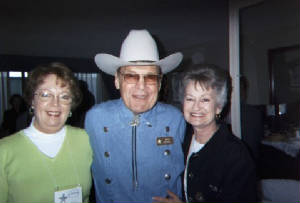 Williamsburg Film Festival, 2004
Diane, Steve Mitchel and Nell Floyd. Steve was a character actor during the 1950's in many motion pictures and TV.